Ab sofort erhältlich – from now available: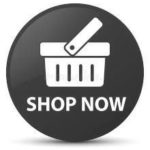 All elfbeads-orders incoming and payed till end of thursday 20. december 2018 will be shipped on friday – all order placed later will be shipped after christmas holidays. we start shipping new year the 7th january 2019.

Alle Elfbeads-Bestellungen, die bis Donnerstag 20.12.2018 eingehen und bezahlt sind, werden Freitag verschickt. Alles Bestellungen die nach dem 21. eingehen werden ab 7. Januar 2019 verschickt.